Endpoint Security Solution
Protect your core business against cyberthreats
Complete protection for workstations, servers, and mobile devices
State-of-the-art technologies to defend against ransomware, exploits, and the like.
Central and easy administration of clients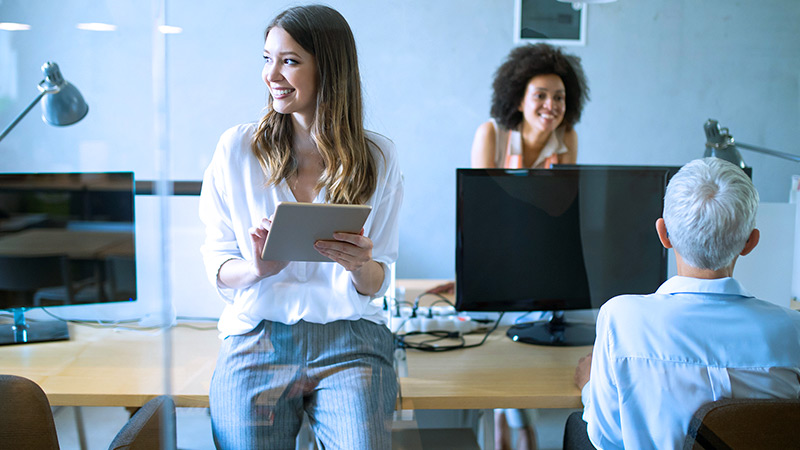 Integrated solutions to protect your end devices
The most sensitive areas of your systems are your employees' workstations. Where attachments are opened, passwords are entered, and sensitive data is processed. The servers that make connections across the entire network. And smartphones that come and go with your employees every day. This is precisely where our endpoint security solutions protect your company assets.
Defense against cyberattacks

Malware protection

Secure e-mail communication

Policy Management

Gateway Security
The technologies behind our Endpoint Security
Track down criminal hackers faster
Our proprietary DeepRay® technology effectively defends your business against the threat of camouflaged malware using artificial intelligence and machine learning.
Malicious processes. Stopped with pinpoint accuracy.
BEAST provides unmatched protection against previously unknown malware. Our software captures all system behavior and blocks malicious processes before they can cause damage. With full maintenance of your system performance.
Reliable protection against blackmail Trojans
If ransomware infects a company network, it can cause damage reaching into the millions within a very short time. Our special anti-ransomware module protects you from criminals encrypting your data and taking it hostage.
Innovative. Fast. Uncompromising.
Two perfectly complementary engines ensure that your systems enjoy maximum protection at all times. Your employees don't even notice – they can concentrate on their work without being disturbed.
Undiscovered vulnerability? Not a problem.
Software errors that have not yet been corrected pose a high risk to the security of your data. Our G DATA Exploit Protection means you are protected against this: it prevents criminals from exploiting both known and previously undiscovered vulnerabilities.
Would you like to try out our Endpoint Security for yourself? Request your trial version now with no obligation and free of charge.
Easy and central network management
You will immediately find your way around the clearly arranged G DATA Administrator. The intuitive interface allows you to configure clients, control access, and much more.
Keep track of the security status of your entire network
Add new clients with a few clicks via Active Directory connection
Get important security notifications sent to you by e-mail
Configure settings for individual clients or entire groups
You can have networks managed separately thanks to multi-client capability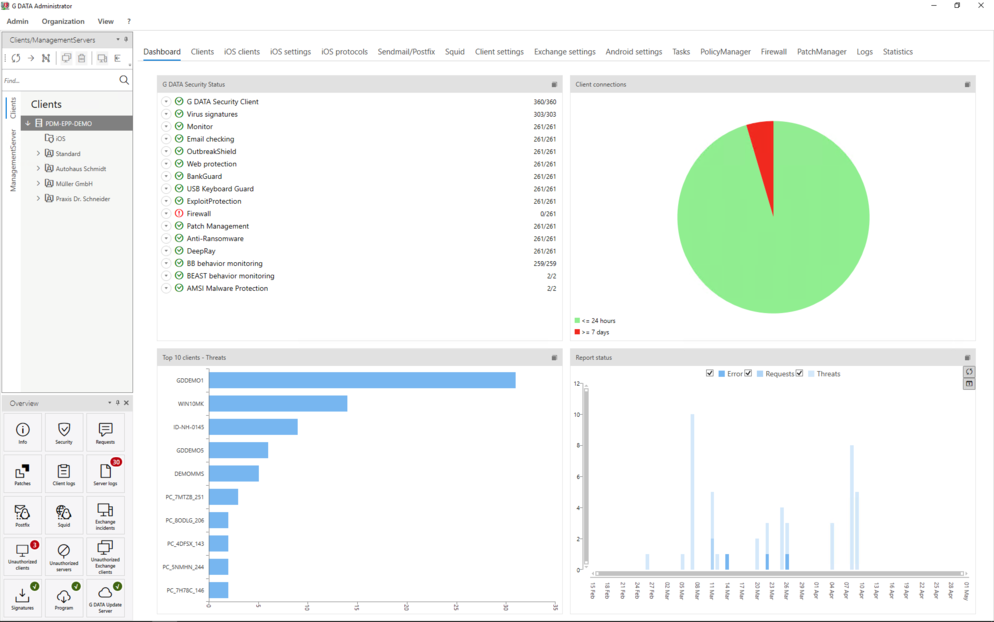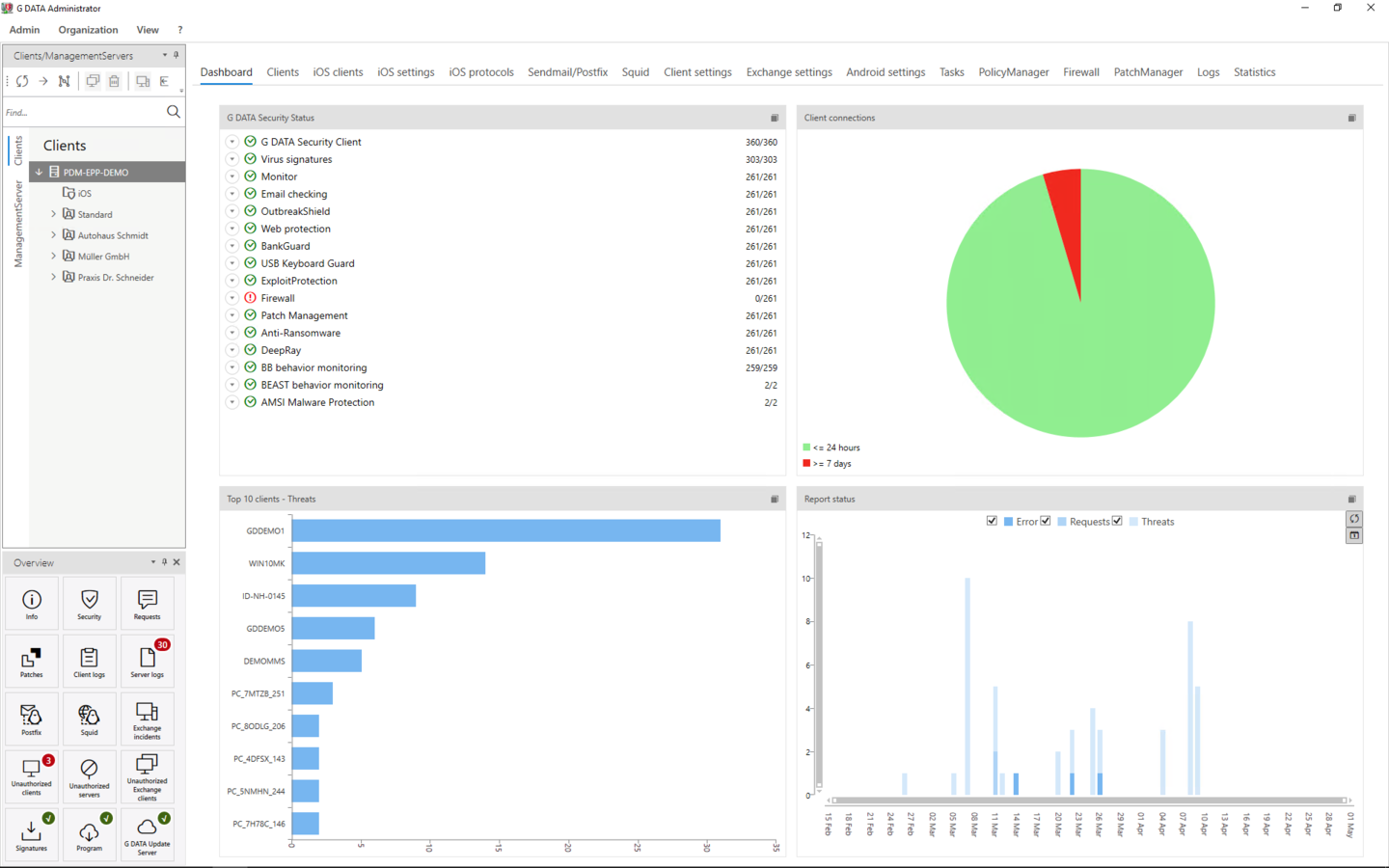 Would you like to try out our solutions for yourself? Request your trial version now with no obligation and free of charge.
Which solution is right for your company?
Antivirus Business
Security for all endpoints
Next-generation protection technologies
Central management
Mobile Device Management
Optional modules
Client Security Business
Security for all endpoints
Next-generation protection technologies
Central management
Mobile Device Management
Anti-Spam
Firewall
Optional modules
Endpoint Protection Business
Security for all endpoints
Next-generation protection technologies
Central management
Mobile Device Management
Anti-Spam
Firewall
Policy Manager
Optional modules
The risk
Endpoints as a gateway for cybercriminals
Attacks on the devices your employees work on every day are becoming more frequent and more professional. Endpoint Security from G DATA allows you to minimize the most dangerous risks:
Significant financial damage caused by ransomware attacks
Theft of sensitive digital data
Damage to reputation due to data loss
Financial losses due to paralysis of the entire operation
Damage caused by sabotage of information and production systems
88
%

of German companies were affected by data theft, industrial espionage, or sabotage in the last year.*
223.5
billion €

worth of damage is suffered by German companies every year as a result of these attacks.*
*Source: Economic Protection, bitkom 2021 [in German]
Save resources – outsource IT security
Managed Endpoint Security
Outsource your IT security and benefit from the full functionality of our endpoint security solutions. Your G DATA partner will take over all respective tasks for you – from rolling out the antivirus software to configuring the firewall. On-premise or in the cloud as required.
Enterprise Mobility Management
Security for your company's mobile devices
Your Enterprise Mobility Management solution should secure all the mobile devices used by your company's employees. What's more, the solution must be flexible and fit your mobile infrastructure.
Mobile Security
Simplify mobile device management with our integrated MDM solution. By installing our award-winning Android app for smartphone and tablet, these devices instantly appear in the client overview of your dashboard. You can also manage rights and theft protection for iOS devices easily via the console.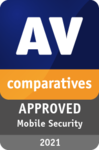 How Mobile Device Management helps your IT department:
Stay in control
One dashboard for all mobile devices: Benefit from a convenient tree view with features such as mass assignment of security profiles and central management.
Emergency measures
Reset data and identification of lost or stolen devices remotely and from a central control point.
Customer-specific profiles
Easily implement multiple custom profiles for function, identifier, and application policies that reflect different levels of security.
Manage access
Assign individual access rights to media content and business contacts.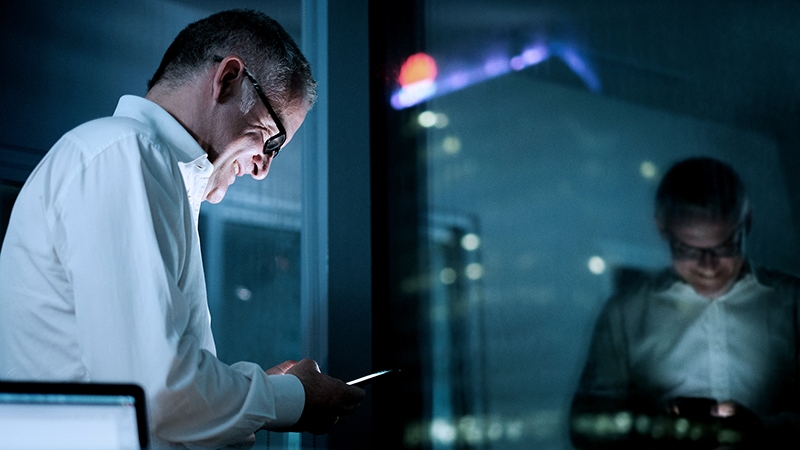 24/7 Support
The service and support team are located in Bochum – right next to the software development team. You can reach our experts at any time by phone or by e-mail, 24 hours a day, 365 days a year.
Talk to our experts about the right endpoint protection for your business.
AV Comparatives APPROVED (July 2020)
Our security solutions mean your company is in safe hands. Independent test institute AV Comparatives thinks so, too, since it has awarded G DATA Endpoint Protection the "Approved Business Security" seal.
AV-TEST Top Product (August 2020)
The best protection performance for companies: Thanks to its 100 percent detection rate, G DATA Endpoint Protection received the highest rating and "Top Product" certification in the AV-TEST 08/2020.
Champion Award (2019)
G DATA is twice as convincing: Our Endpoint Protection received the top award in the "Malware Protection" and "E-mail Security" categories at the Techconsult GmbH Champion Award.
AV-TEST Innovation Award
Impressive protection performance thanks to the cloud. This is not only innovative, inexpensive, and secure, but also a great relief for your own IT infrastructure, which is why it received the "Innovation Award" from independent test institute AV-TEST.