Antivirus Business – Client Security Business – Endpoint Protection Business
Compare G DATA Solutions
Technologies




Antivirus
Business




Client Security
Business




Endpoint Protection
Business

Antivirus with CloseGap hybrid technology

BEAST behavioral monitoring

Anti-Ransomware

Exploit Protection

Cloud-based Surfing and Phishing Protection

DeepRay® AI Technology

Protection against manipulated USB devices
E-mail protection for Microsoft Outlook
Anti-Spam
Firewall

Administration

Central and easy administration via one console

Report Manager
Software and hardware directory
Simple (remote) administration with policy inheritance
Deployment also possible on non-dedicated server
Active Directory connection
Multi-client capability

Light Agent for virtual machines

Patch Management

Policy Management

Web content and Internet usage control
Device Control
Application control through blacklisting or whitelisting

Mobile Devices

Real-time protection for Android and iOS devices
Safe surfing
Anti-theft protection
App, contacts, and call filtering

Special Protection for Servers

Samba File Server Security
Exchange Mail Security
Linux Mail Security
Linux Web Security Gateway
G DATA Antivirus
Business
G DATA Client Security
Business
G DATA Endpoint Protection Business
Would you like to try out our solutions for yourself? Request your trial version now with no obligation and free of charge.
Available as a Managed Service
Outsource your IT security and benefit from the advantages of our Endpoint Protection. Your G DATA partner will take over all respective tasks for you – from rolling out the antivirus software to configuring the firewall. On-premise or in the cloud as required.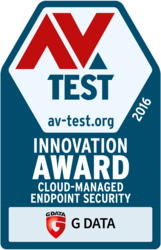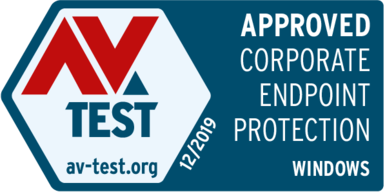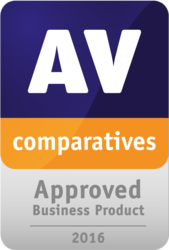 Case Studies
How our customers work successfully with G DATA
Soccer and IT Security
"The software is quick, intuitive, and easy to configure and use."
– Billy Grömmer, IT/Administration at VfL Bochum
The IT infrastructure at VfL Bochum 1848 connects everything together, from membership management, to ticket sales, to its fan shop, and enjoys flexible protection thanks to G DATA Endpoint Protection Business; security settings and reporting, for instance, can be customized for each area.
Policy Manager for Global Compliance
"One of the key reasons for choosing G DATA was the web filter, which now allows us to fully enforce pre-defined policy guidelines globally from our headquarters."
– Axel Weiler, Senior Manager IT Infrastructure MAG IAS GmbH
Mechanical engineering company MAG IAS has found the ideal solution for implementing its IT security compliance guidelines worldwide in G DATA Endpoint Protection Business. The professional support provided by the G DATA team ensured that the migration to the new security solution went smoothly in every country.
IT Security for an Airport
"As a German company, G DATA is bound by Germany's strict security laws. This allows us to be sure that sensitive data doesn't fall into the wrong hands."
– Christoph Stegemann, IT Manager Service Center Münster/Osnabrück Airport
In addition to IT security "Made in Germany", Münster/Osnabrück Airport relies on G DATA because its virus detection rate is far higher than with the previous solution. Another advantage is that mobile clients used in different sections are also protected at all times thanks to the integrated Mobile Device Management.
Talk to our experts about the right endpoint protection for your business.
Security Awareness Trainings
Make your employees the strongest defense
Our online trainings sensitize your employees for IT security topics and equip them with recommendations for action in case of emergency.
Reduce risk through incorrect behaviour of your employees
Online training when and where you want
Maßgeschneiderter Kursplan