G DATA Patch Management
The Patch Management module assists network administrators in effectively distributing software patches. Upgrade the functional scope of your G DATA business solution.
Simple download and distribution of patches
Weak spots in the operating system and in installed programs are the main target of cyber-attacks. Every year, software companies detect several thousand vulnerabilities in their products and create patches to fix them. Integral parts of the operating system as well as third-party software are vulnerable. In many cases not all clients on the network use the same software version. IT departments are forced to apply a variety of measures to implement software updates and patches. The centrally managed G DATA Patch Manager simplifies downloading and distributing the latest patches.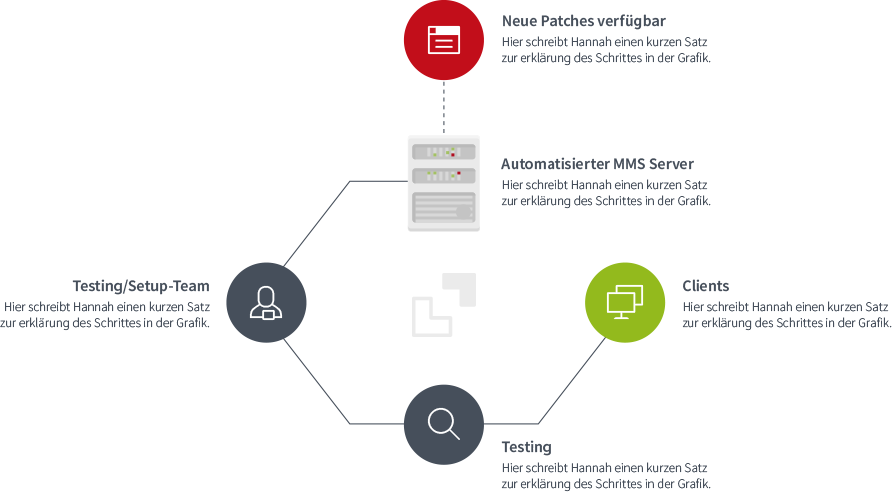 Always up-to-date with Patch Management
Easily managed functions help the network administrator to stay on top of things. The Patch Manager module provides important information to help plan the entire patch management process: Which program versions are in use on the network? Do the client computers or groups support the latest patches? You can select clients and collectively update their programs. Patch Manager can be implemented without reinstalling your G DATA business solution. In perfect cooperation with existing functions, Patch Management rounds off the protection of your company's network.
Best practice guide to Patch Management
Our PDF guide takes you through the entire process of patch management: It provides all relevant information for every step and comprehensively explains all important features such as patch management automation.
G DATA Business Solutions Manual
The manual demonstrates all features of our IT security solution for businesses in detail.